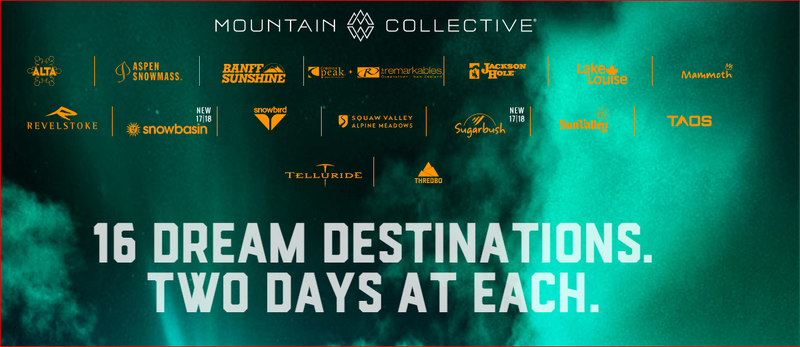 Although this season is definitely not over yet, I am already prepared for the '17/'18 season! I just bought a Mountain Collective pass so I will certainly be getting in plenty of skiing out West finally. Alta, Snowbird, Snowbasin, Jackson Hole, Mammoth, and Squaw are all mountains on my bucket list so it's gonna be awesome. Sure, I only get two days at each but 50% off all other days should help me add a few more. I have never skiied out West before so this will be a good introduction to a variety of places. Of course, I probably can't hit all of them but at least it will be fun trying to!
I did place most of the mountains on a map though just for fun. It would only take about 65 hours to drive around them all (90 something if you include Sugarbush haha). But I think I would try to hit at least 2 at a time per trip. And hopefully flights arent too crazy but if I plan ahead, it should work out. Plus, I am still planning to be living in LA before the end of this year, so at least the flights will be short.
Since I definitely love powder and epic backcountry stuff, I have a feeling that the season will be quite epic.