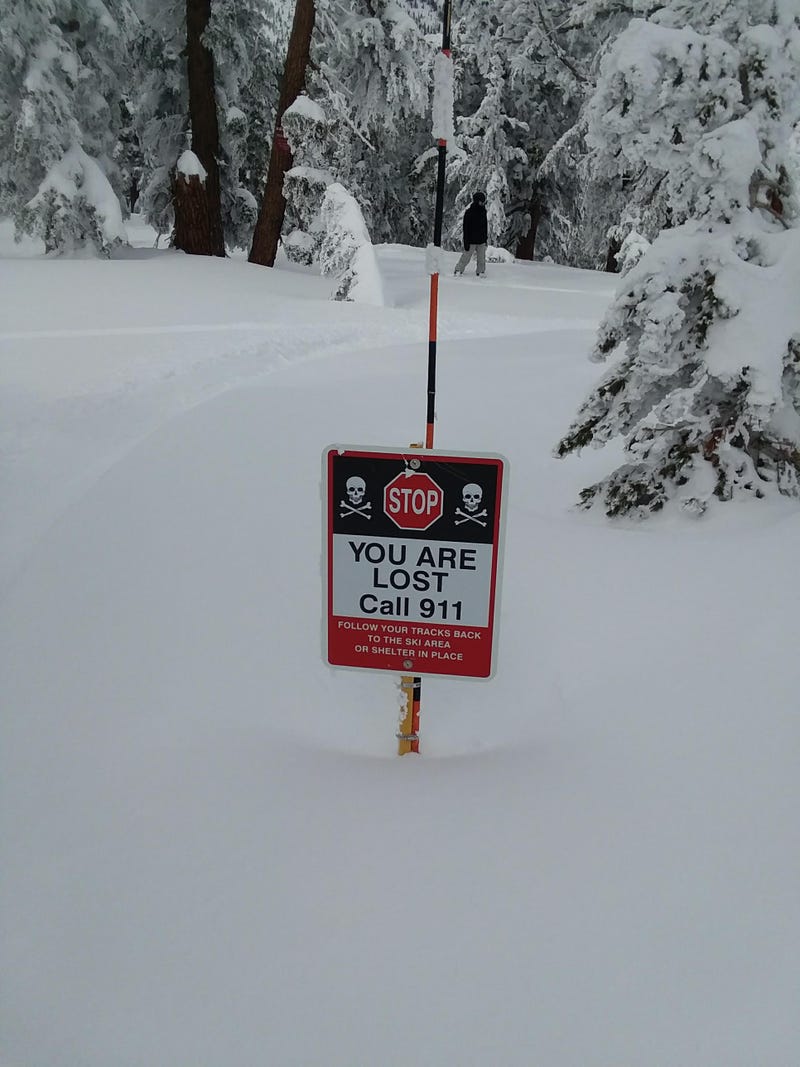 This trip was almost a month ago at this point so I am a bit behind, but it was an excellent trip to Mammoth nonetheless. In an uncharacteristic time for the Sierras, there was nice fluffy powder everywhere and very little of the typical "Sierra Cement". This season has been particularly kind to Mammoth and of course the monumental amount of snow fallen has surely helped. I spent a couple of days exploring the mountain with a coworker as well as various guests from the hostel we were staying at. I am generally more of a "lone wolf" skier as it is fun to just explore and take in nature without having to talk to people all the damn time. But with others, I usually get to learn about new areas or at least have someone to send for help if I fall off a cliff.
Plus, what a great way to get an action photo of yourself if someone else can just be your cameraman without even asking. Some truly great snow I was enjoying there and exemplified all of the good runs from that weekend.
There was one run where the top of the mountain had just opened after the latest rounds of dumping snow and I think gave me the best run overall of the season. Granted, the two mornings at Alta with completely untracked initial runs would give this a run for its money. But this was very much steeper and just as untracked for it anyways. I didnt get a photo of it since I had to get my tracks before anyone else did but man was it awesome!
——

Ski days this trip: 2
Ski days this season: 26
Lift ticket $ per day: $600/26 = $23.08
States Skiied: CA, UT, WY, MT
Resorts Visited: Mammoth Mountain, Snow Summit, Solitude, Alta, Jackson Hole, Big Sky